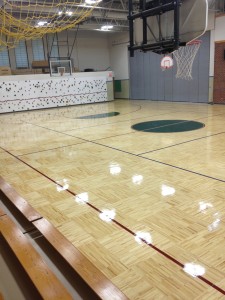 Maple flooring has long been the staple for athletic flooring. Maple floors many times can outperform and outlast the building they occupy (with proper care and maintenance).
Floors, Incorporated as well as our manufacturing partner are members of the Maple Flooring Manufacturers Association (MFMA). The MFMA is the authoritative source of technical and general information about maple flooring and related sports flooring systems.
Floors, Incorporated is an accredited installer of flooring systems marketed by Robbins Sport Surfaces and have been accredited by the Maple Flooring Manufacturers Association. The MFMA Accreditation Program is intended to improve installers' competencies in the installation of MFMA maple sports flooring systems, and to provide architects, construction specifiers and end-users with information to make informed choices about the selection of qualified installers and installation companies. In the case of hardwood maple sports flooring accreditation, the Maple Flooring Manufacturers Association has validated Floors, Incorporated's qualifications and knowledge as a maple sports flooring installer.
Floors, Incorporated has repaired and installed new maple floors all over the state of Illinois for 30 years. We would be happy to supply an installation list of projects.
Contact Floors, Inc. Today to Learn More About
Wood Flooring Options for Your Facility!